javapapers is a java tutorial blog passionately run by Joe. Tutorials written are of core java, servlets, jsp, spring framework, android and design patterns. This helps to refresh java knowledge, keep updated with latest java information, prepare for java interview, and java certifications. Welcome!
Recent Java Tutorials: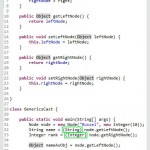 In this tutorial let us discuss about different aspects of type cast with respect to Java generics. Generics was initially idealized for collections framework. In collections there were lots of cast done. In a way, one of the main objective of Java generics is to help programmer reduce explicit type cast and provide type-safety. Before […]
This Java tutorial was posted on 12/03/2014.
In this Java fundamentals tutorial let us see about casting in Java. This tutorial is having two parts, the first one is for casting on reference types and the second is for primitives cast. In each part let us see about the different types of cast available and how we can use them in Java. […]
This Java tutorial was posted on 10/03/2014.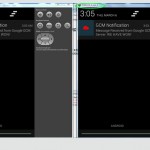 Google Cloud Messaging for Android (GCM) is a platform provided by Google for developers for sending tiny notification messages to Android applications installed on Android devices. Instead of mobile applications pinging a server for messages, alternately server can notify the application. This will improve the user experience and save resources in mobile devices. In an […]
This Android tutorial was posted on 06/03/2014.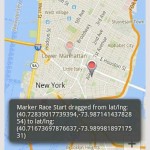 This Android tutorial will show how to use markers to display positions using Google maps Android API v2. We will also see features related to using markers like changing the default color, replacing the default icon with a custom icon-image, allow user to drag the marker, show our current position using marker and related event […]
This Android tutorial was posted on 25/02/2014.
This Java generics tutorial is to introduce basic terminologies related to generics. They are demonstrated with example code and this tutorial is for beginners only. Java Generics Example Before we go into detail let us see an example for generics in Java. This is to recall and continue from our previous tutorial for introduction to […]
This Java tutorial was posted on 18/02/2014.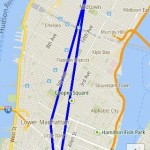 This Android tutorial will help a beginner to start with Google Maps on an Android device. We will be using Google Maps Android API V2 and it is an introductory level tutorial. We will show some chosen locations in Google map using Latitude and Longitude and draw lines (polyline) between them. This is continuation of […]
This Android tutorial was posted on 17/02/2014.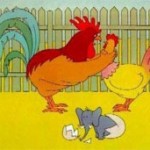 "Java generics" gives the ability to parameterize a type or method and use it in a generic way. A Java class can be defined using a parameter type and the defined parameter can be used inside that class scope as a formal type. For example, in Java collections ArrayList will serve as an apt example […]
This Core Java tutorial was posted on 11/02/2014.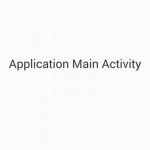 This Android tutorial will help to learn how to show splash screen in an Android application. Splash screen is generally used when there is a need to do some background process when an application is initiated. Background process like loading the database, images, making a call over network. These kind of activities will consume time […]
This Android tutorial was posted on 07/02/2014.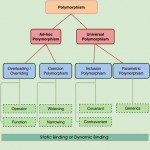 Ability of an organism to take different shapes is polymorphism in bio world. A simplest definition in computer terms would be, handling different data types using the same interface. In this tutorial, we will learn about what is polymorphism in computer science and how polymorphism can be used in Java. I wish this tutorial will […]
This Core Java tutorial was posted on 05/02/2014.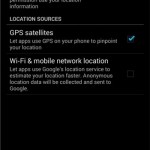 GPS and network providers are two different ways to get Android device location (latitude and longitude). GPS and network location providers have got their own advantages and we may have to use both in sync. In in-door situations GPS may not provide the location quickly and network location provider is quick. Network location provider uses […]
This Android tutorial was posted on 30/01/2014.