javapapers.com Celebrates 400000 Pageviews
Its been 1.5 years I launched javapapers.com It was a great journey until now. I have utilized every bit of my free time to pursue this dream. I am very happy that this blog has surpassed 400000 page views. Thanks to Google for all the search results. It all started as just a personal log. Over a period it became a passion.
There were many ups and downs. Couple of months back, I was updating wordpress and messed up the permalinks structure and complete listing in Google became null. That is, for no keywords javapapers resulted in Google. Its a kind of blackout! Like that, so many anxious moments. Lots and lots of learning, PHP, Apache, Linux, JQuery, … hey I missed JAVA!
A community of java enthusiasts started following. Thank you all for the feedback and keep pouring your comments (after popular request, recently I have enabled facility to add comments). I wish you guys to start some blog. With every small achievement, it gives you great sense of satisfaction.
Its just a beginning and much more to follow…
To share the happy moment with you, some statistics from Google Analytics: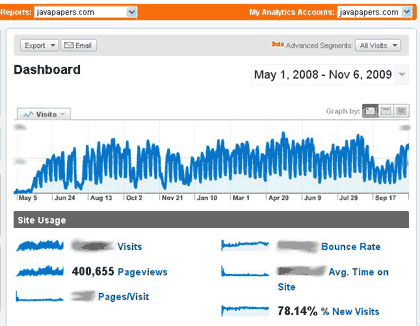 Traffic Sources Overview:

Visit Density From US: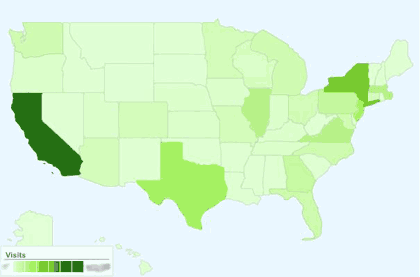 This News tutorial was added on 14/11/2009.