JAG is Now Unemployed!
I recently noticed that James Gosling moved his blog from sun's site to his own blog with a cool domain name. Also, I noticed in his bio that he is unemployed. Yes, you read it right, James Gosling is unemployed! Oracle bought Sun some time back. We are all eagerly watching the events aftermath. I would say this as one of the huge blows.
Though now java grows out of JSRs, he was the CTO of an important division. Of late his contributions to java as a language is debatable. But above all, he is James Gosling. He resigned on April 2nd. I am not aware of the happenings behind. He says, he is going to start 'job hunting'.
Don't get emotionally attached with the product, technology and anything else with you are working on. Only knowledge is yours. Beware, if it could happen to JAG, it could happen to 'anyone'!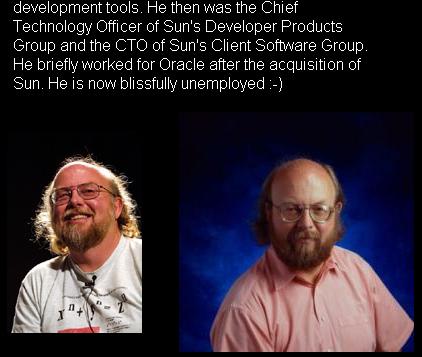 This News tutorial was added on 15/07/2010.