Apache (ASF) Resigns from JCP Committee
It's one month old news as of today. Still if you are not aware, Apache software foundation one of the most respected group and it moves away from JCP citing license issues and Oracle's strong hold on java.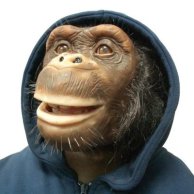 Java benefited in many ways for more than 10 years from Apache. It chaired the JCP executive committee and one of the main drivers for java community process. Starting with famous Apache Tomcat, ASF has around 100 projects focusing on Java. This is really sad news for us. We the java community have happily used ASF's products.
Five years back, can you name a decent project that was built without Apache Ant? Of course now it's Apache Maven. Okay time to move on. But we believe in Apache's ethics. I am sure that all those projects will flourish as always.
ASF resigning from JCP is now. In future, will there be JCP itself? Will there be same harmony?
Now we are living in a world of uncertainty pertaining Java. As a developer we may lose some freedom over Java and its path. But we hope java will live long. Losing some freedom, isn't that everything?
This News tutorial was added on 11/01/2011.