Java Bloggers Meet to Celebrate 20th Java Birthday, Hosted by Oracle
This is about an event hosted by Oracle, India at Hyderabad for Java bloggers to celebrate Java's 20th birthday. It was an exclusive event for a small group of people, less than fifteen participants and happened on 13 June, 2015, couple of days back. Event was organized by Oracle India at its office in Hyderabad. It was a welcome break from the regular grind of office work.
Couple of weeks earlier I got a call from Oracle inviting me to be a participant to this event. First place I was surprised on how they zeroed in on me to be a participant. I asked the nice person :-) who called me, "how you got my number?", she told we have it in our database. Of course Oracle has the best database, we know. She invited me and asked if I am interested to participate. I was quick to jump-in, who else wouldn't be?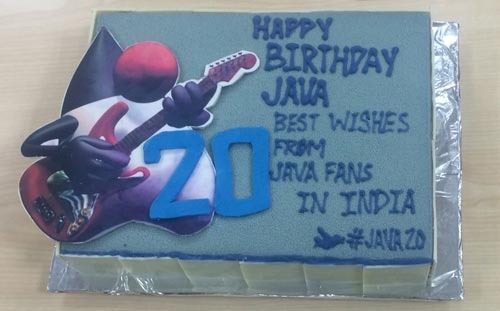 Though I am not writing any advanced Java stuff and this blog is not for advanced Java guys, I feel am invited because JavaPapers enjoys close to half million views every month and one of the most popular Java blog for beginners and intermediate world wide. We have around 20,000 subscribed members from different channels. Its all happening because of you the reader and thanks to you.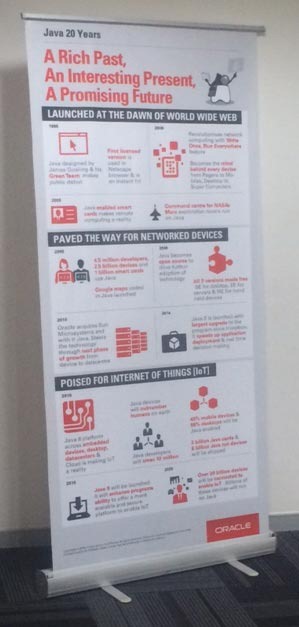 I reached Oracle office, Hyderabad at 8 AM due to the early flight timings. Organizing committee took all the care to ensure a comfortable journey and a pleasant experience. Event started at time with the gathering of around fifteen Java bloggers and organizing members. Since it is a small group of members, the meet had a different vibe to it. Before reaching the meet, I expected a standard corporate meet. But it was kind of a JUG meet where everybody can participate, talk, throw-in their ideas. We were encouraged to actively participate and make it a lively event.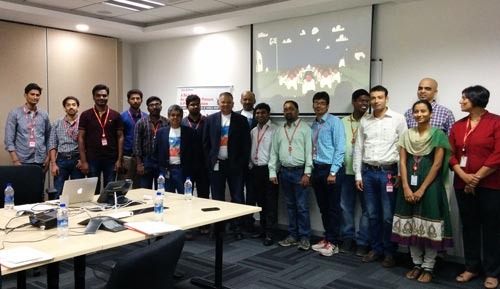 Ms. Vandana Shenoy, Directory Corporate Communications, Oracle gave a warm welcome speech and introduced the presenters. I am not going to dive into minute by minute relay of events, but show you the highlights here. First speaker was Sanket Atal, Group Vice President, India R&D, Oracle and he gave presentation titled "Java – 20 years of Innovation". It was a nice speech starting from how Java was created to the present day and how the future is promising. We all agreed to one point unanimously that Java is the king of enterprise programming and future is looking even better.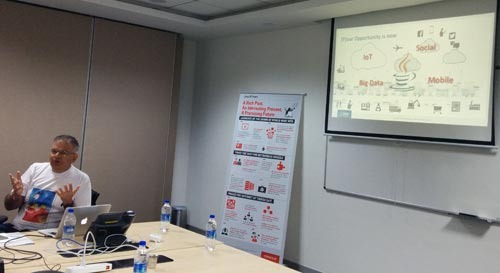 Couple of things at meet needs to be highlighted. First the talk by Java Champion Harshd Oak. He gave a talk on "Java for developers" and it was inspiring. Among many things, he encouraged us to write on Java cloud services. I bought that idea and I will soon write about hosting Java applications on the cloud.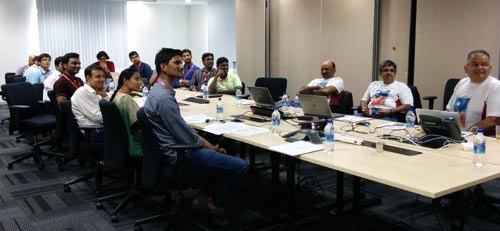 Second is a presentation by Debraj Dutta, winner of the last years Oracle IoT Developer Challenge. He demonstrated 'Bot-So' a social robot that interacts with us via Twitter. It is built on RaspberryPi hardware and Java platform. It was cool and inspiring. I know about Raspberry Pi earlier but never attempted it. Now this presentation has fired me to order one. Very soon you will get to see some kind of Java robot in action from JavaPapers. Thanks to Debraj for igniting it.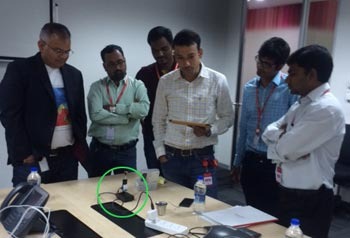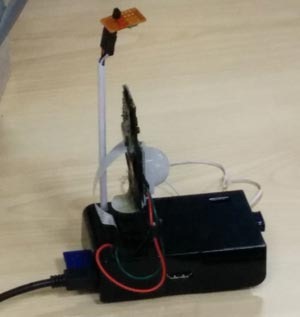 Finally we had a nice cake-cutting moment to celebrate the Java birthday. We all were given a nice goody bag with Oralce memorable. On the whole the event was well organized, lively and interesting.
A key take away from this event is, Oracle reaches out to the Java community. When Oracle bought Sun/Java, I wrote an article in this blog with skepticism. Now we have seen two releases Java SE 7 and Java SE 8 by Oracle for Java. Java SE 8 is the best ever Java release with loads of developer features. JCP is there and its all continuing. This event is an indication that Oracle engages the community and the Java culture is kept alive.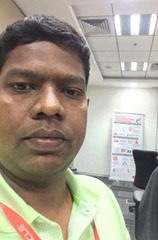 Will it be complete without a selfie?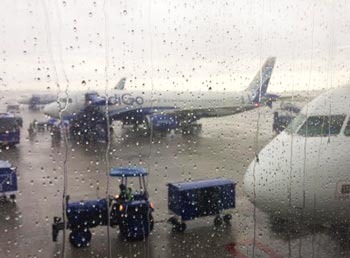 Back home had a cinematic twist. At the last minute the cab guy cancelled the booking done for me to the airport. We lost some time to arrange the next taxi and the new driver did his best to take me to the airport. Rain Gods saved me as the flight was delayed by 30 mins! On the whole, what a wonderful day, thanks to Oracle and team.
This Java tutorial was added on 15/06/2015.