How to Take Screen Shot in Android?
Taking screen shot in a mobile is so easy. Just hold the home and power button together for a second. This will grab the current screen as image in photo gallery.
Tested in HTC Explorer and iPhone 3GS. Yes, this tip is applicable for both Android and iPhone. Applicable for any iOS device and latest versions of Android. I do not know who copied from whom ;-)
How to capture a screen from android virtual device (AVD)?
Step 1: Run the android app in AVD.
Step 2: Go to Eclipse menu -> Window -> Show View -> Other -> Android -> Devices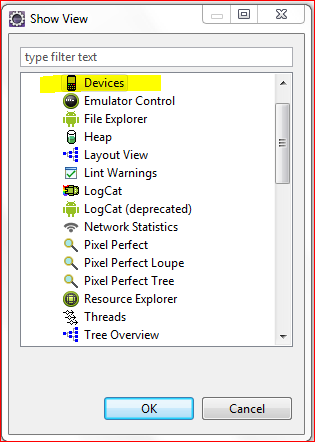 Step 3: Click the 'Camera' icon to take screen shot from AVD.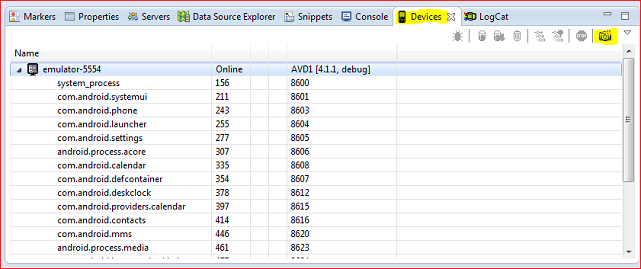 Screen Shot without using IDE
This is a difficult way, but still an option.
Connect the android mobile using USB to computer.
In mobile, go to Settings –> Applications –> Development and enable "USB Debugging".
Run the ddms app which from Android SDK installation tools directory.
Select the device and press ctrl+s.
If you have got some other option, let us know.
This Android tutorial was added on 14/09/2012.