Javapapers Redesigned
Javapapers was running on a colorful design for many years. Like everybody, I too like lots and lots of colors. Years back, when I did the design only two things were in my mind, I wanted bright colors and wanted the site to feel like a notepad of papers. I succeeded in that design and I liked it. But, there were many problems that accompanied the beauty,
Heavy use of images and so ridiculously slow.
Not navigation friendly.
Rigid layout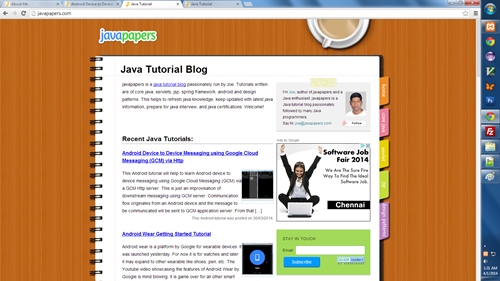 Responsive Design
Recently I started to work on a new design with the following objectives,
Should be functional

Wide width for content
Lesser colors to reduce distraction
Large font size for comfortable reading

Tutorial style navigation
Responsive design

Mobile, tablet and all devices compatible.

Quick loading pages
Minimalistic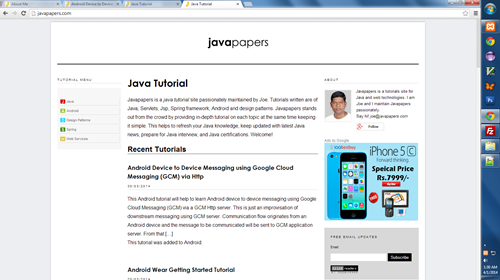 The whole design is handcrafted exclusively for Javapapers. It is launched today as beta and there might be minor glitches here and there. Need to test on multiple devices and the work is in progress. In another couple of weeks everything will be ironed out and polished.
I am looking forward eagerly to your feedback on this new design. As always thank you for your support for Javapapers.
This News tutorial was added on 01/04/2014.