Its 1 Million now – Thank You
Its been a while I have written on the blog. I was kind of occupied with other studies! Suddenly I noticed a surge in bandwidth usage in my service provider's report. Something is happening with javapapers. I quickly checked analytics report and found in recent months there is a surge in number of visitors to the website.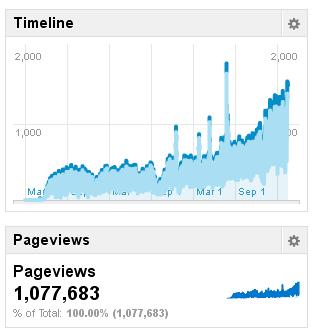 Ooh hah! We have crossed ONE MILLION Pageviews. Rarely I see blog authors sharing their site visitor statistics as it might affect the revenue plan. I am happy to share the little stats with you. Its all happening because of you. Thank you!
Its been a slow and steady growth till the last few months. Growth in number of direct visitors is significant in the last couple of months. Similarly from the last couple of months the total Pageviews growth are close to 100%. Almost I am experiencing an explosion in the last few months. This is a successful first step for a blogger and still long way to go. Thanks to Google for all the search traffic and many free tools.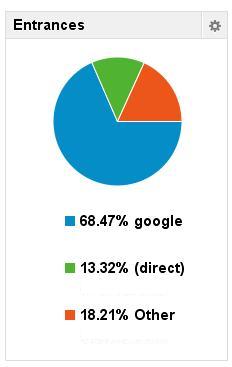 There might be some silent period in between, but I will keep on coming back and annoy you! There is a lot to write about and I will keep on writing. More and more when I try to make it simpler and easier, in direct proportion I learn many new things.

This News tutorial was added on 16/04/2011.