Why Are You?
I had to write this article because of few frequent comments/emails I have received. Many of them are positive, helpful, some are disappointing and few are derogatory. Though I have learnt to live with all those, some of the questions are sincere and so I wish to respond to my readers.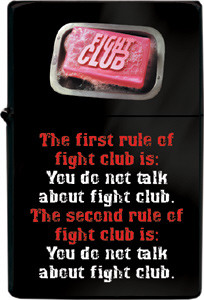 Why are you not writing about Spring, Struts, Hibernate, etc?
I wish to write some more articles on fundamentals of Java. They are not Java, those are all frameworks built on or for Java. I will come to them after I have covered java to some good extent. Dear friend, please wait for some more time, I too love all these and more. I will come to them soon.
Why are you writing about very basic concepts? I know them all.
If you know them all and just want to learn advanced concepts only, identify the right resource. Internet is huge and go to the place which suits your need.
Why are you writing about known topics? They have been already written.
Do you know how many Java books are published till now? All those books write about the same topics over and over and why not? It is not re-inventing the wheel! Though its a wheel, its different.
Why are you writing about a very old concept?
Darwin's theory is very old, still there are many new publications happening around. I have my own style of writing and love to present in my unique style. It might be old for you, do you know how many 'likes' I get for those articles?
Why are you not answering to my comment/email?
I get close to hundred comments/email on a peak day. I can't even read all those comments and I may not even read your comment ever. I spend my weekends and very little free time available and try my best to respond to everybody. If I missed you don't take it hard, its not intentional.
Why are you not writing on the topic which I have asked?
Read the above answer and added to that, the topic you have asked may not be of interest to me. But for your information, 80% of the articles which I have written are asked by users.

Why are you not helping with my project / assignment / error?
Did I told you that i will? But still, I have helped some school kids for their assignment. Since, I was very much attracted with the problem they gave me and I felt it as a challenge.
Why are you having this design? I don't like it.
Can you design/suggest a theme which you like. Let me see if it attracts me.
Why are you running this blog?
I enjoy a finer relationship with my regular readers, got nice friends through this. I learned infinite knowledge through this blog and readers. Got some fame too. Above all it gives me a sense of satisfaction after I post an article. I am human, every appreciation I receive from my readers makes me happier.
Why are you not disclosing/sharing the revenue with us?
I am running this blog for more than three years and I am doing this with my own investment (time & money) and I am not earning $ from this. I am employed fulltime in a great organisation and it takes care of me well.
Why are you not writing daily?
I spend my freetime with javapapers and this freetime is a scarce resource.
Can I write for javapapers?
Welcome.
If you don't understand the above and still going to ask me difficult questions, instead of giving sincere answer I have the choice to give a common simpler answer and you know what it is.
This Misc tutorial was added on 26/03/2012.