How To Learn (Java)
This article is to guide beginners on how to learn Java. As we grow we keep learning new things regularly. How to walk, how to eat, how to draw, how to do Maths, how to kiss, etc etc. What is common to all these things? It is and greatest of all learning is "how to learn?".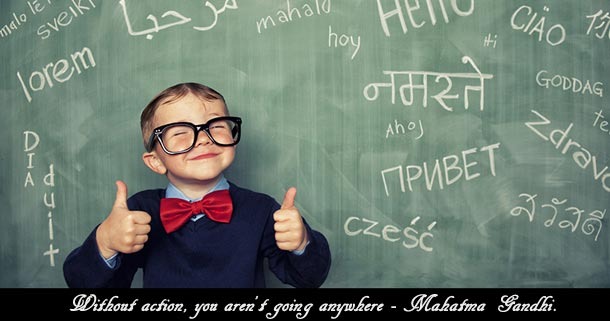 A software architect (Guru) I know personally, once read a RESTful Services book during a flight from US to India. He read it cover to cover and he watched a movie too during that flight. He gave away the book to the team, then designed a RESTful API platform and guided us through its development.
It is all about knowing how to learn and
starts with interest,
driven by motivation,
identifying the right resource,
absorbing the essentials from the identified resource and
practicing it in right way
With the above points in mind, I have devised the following steps to learn Java.
1. Buy a Good Java Book
Believe me this works, buy it. I know there are lot of online resources, newsletters, Java tutorial blogs. But nothing beats a good old book. Either a printed copy or a Kindle type of book. A pdf on a computer may not be comfortable. The device comes with lots of bundled distractions and it doesn't work for me.
How to identify a good book. Discuss with experienced people, ask in right forums. I can tell you what worked for me. I started my Java journey long back with "Core Java Volume I and II by Cay S. Horstmann and Gary Cornell". This is not some kind of affiliate marketing. I have read it and found it to be useful and so recommending it to you.
If you are still hesitant to invest in a book. I have got a suggestion of free ebooks and tutorials for Java available online. Java language specification is a good read, though it is not a traditional book.
2. Join a Open Source Java Project
Needless to say, after buying a book you should read through it. I know, it is one of the difficult and dry things to do. Read every line of the fundamentals. It is important to have a solid foundation. So how to derive interest in reading. Join a open source Java project. You may not understand in the beginning, just be there and observe the activities. Read their list-emails.
You will feel an aura and a kind of interest generated towards learning. It should give you the interest to read the book. Just stay afloat and continue. I have got 10 Interesting Java projects you can contribute and learn. These projects are from diverse area and in different stages. These might ignite your Java interest.
3. Build a Java Application
Ok, its not enough to drive. Need something more of a motivating factor. Start something fresh on your own. Build a Java application.  Do the design, development and testing. All on your own. You want some project ideas,
To do list
Blogging application
Personal finance tracker
Paratroopers Game
Text Editor
4. Join a Java Forum
Problem solving is important to learn the nuances of a language. Choose a Java forum where the activity is abuzz. Join, learn from other's problems and try to contribute too. Do you want to know about good Java forums,
5. Subscribe to JUG and Java Blogs
You should know what is happening around Java. Join your local Java User Group. An essential factor in Java's growth is JUG. Each JUG is different in their intensity of operations. Mostly every JUG will have a mailing list.
Then subscribe to Java blogs. I am going to leave this part as an exercise to you. Identify good Java blogs and subscribe to it. Share the Java blog which you like in the below comments.
This Java tutorial was added on 23/11/2014.