10 Twitter Handles Every Java Developer Should Follow
Be the first to know about what's happening in the world of Java and keep yourself updated. Twitter is an excellent resource for the latest trends. I have listed out the top 10 Twitter handles that we should follow. Add your preference in the comment.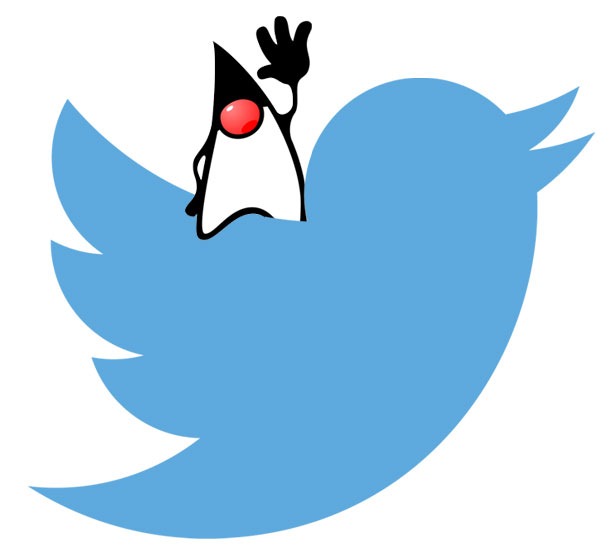 1. @java
The official Twitter stream of Java language. It is constantly updated with the latest news in Java. We also get Retweets from around the Twitter world.
2. @Oraclejavamag
Java Magazine is a bimonthly, digital publication covering all things Java. This is the official Twitter handle of the magazine. You will get know how Java is being used widely among other news.
3. @OpenJDK
The official Twitter handle of the open-source implementation of the Java Platform, Standard Edition, and related projects. If you are interested in contributing to the JDK development, best place to be.

4. @JavaOneConf
JavaOne is an annual conference to discuss Java technologies among the Java developers. To stay updated about the Java One Conference related updates and sessions follow this handle.
5. @Java_EE
This is the official Twitter handle of the Java Enterprise Edition (Java EE).
6. @mreinhold
Mark Reinhold is the Chief Architect of the Java Platform Group at Oracle.
7. @BrianGoetz
Brian Goetz is the Java Language Architect at Oracle.
8. @AdamBien
Adam Bien is Java Champion and tweets a lot about useful Java stuff.
9. @_nighthacking
NightHacking is hosted by Stephen Chin, a famous Java evangelist. This handle links to interviews with famous Java people.
10. @joshbloch
Joshua Bloch is author of the book Effective Java.
It is important to stay informed and these Twitter handles will serve that purpose. Follow these handles and rock Java.
This Java tutorial was added on 07/01/2015.