09/01/2010
In recent days generalization have become popular in software development. You build a common platform and generate applications out of it to reduce the cost. In such applications an activity that will be frequently performed is serializing java objects to database.
There are many fancy tools and framework available to do this. Before using all of those, you need to understand the low level details of serializing a java object to database.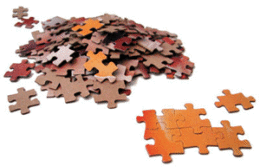 In older days before the advent of JDBC 3.0 you need to completely rely on streams.
Stream the object to a ByteArrayOutputStream via an ObjectOutputStream.
Convert the ByteArrayOutputStream to a byte array.
Call the setBytes method on the prepared statement.
Now you can use Object type support from jdbc to store the object into database.
There are some key factors before performing serialization.
1. Database in use
2. Datatype to be used to persist the object
Also know some fundamentals of serialization.
I have given a sample java source code below to serialize and de-serialize java object to mysql database. In that, I have commented a line
Object object = rs.getObject(1);
Enable this line and comment the following 4 lines and execute and see the result. You will learn one more point.
To de-serialize a java object from database:
Read the byte array and put it into a ByteArrayInputStream
Pass that to an ObjectInputStream
Then read the object.
Sample Java Source Code – Serialize to DB
Before you run the following example, you need to create a database and a table in it.

Run the following query to create a table before running the sample java program.
I used mysql and driver mysql-connector-java-5.0.3-bin.jar. You may use the database of your choice with tweaks to the connection strings.

 create database javaserialization;

 CREATE TABLE `serialized_java_objects` (
 `serialized_id` int(11) NOT NULL auto_increment,
 `object_name` varchar(20) default NULL,
 `serialized_object` blob,
 PRIMARY KEY  (`serialized_id`)
 ) ENGINE=InnoDB DEFAULT CHARSET=latin1;



import java.io.ByteArrayInputStream;
import java.io.IOException;
import java.io.ObjectInputStream;
import java.sql.Connection;
import java.sql.DriverManager;
import java.sql.PreparedStatement;
import java.sql.ResultSet;
import java.sql.SQLException;
import java.util.Vector;

public class SerializeToDatabase {

	private static final String SQL_SERIALIZE_OBJECT = "INSERT INTO serialized_java_objects(object_name, serialized_object) VALUES (?, ?)";
	private static final String SQL_DESERIALIZE_OBJECT = "SELECT serialized_object FROM serialized_java_objects WHERE serialized_id = ?";

	public static long serializeJavaObjectToDB(Connection connection,
			Object objectToSerialize) throws SQLException {

		PreparedStatement pstmt = connection
				.prepareStatement(SQL_SERIALIZE_OBJECT);

		// just setting the class name
		pstmt.setString(1, objectToSerialize.getClass().getName());
		pstmt.setObject(2, objectToSerialize);
		pstmt.executeUpdate();
		ResultSet rs = pstmt.getGeneratedKeys();
		int serialized_id = -1;
		if (rs.next()) {
			serialized_id = rs.getInt(1);
		}
		rs.close();
		pstmt.close();
		System.out.println("Java object serialized to database. Object: "
				+ objectToSerialize);
		return serialized_id;
	}

	/**
	 * To de-serialize a java object from database
	 *
	 * @throws SQLException
	 * @throws IOException
	 * @throws ClassNotFoundException
	 */
	public static Object deSerializeJavaObjectFromDB(Connection connection,
			long serialized_id) throws SQLException, IOException,
			ClassNotFoundException {
		PreparedStatement pstmt = connection
				.prepareStatement(SQL_DESERIALIZE_OBJECT);
		pstmt.setLong(1, serialized_id);
		ResultSet rs = pstmt.executeQuery();
		rs.next();

		// Object object = rs.getObject(1);

		byte[] buf = rs.getBytes(1);
		ObjectInputStream objectIn = null;
		if (buf != null)
			objectIn = new ObjectInputStream(new ByteArrayInputStream(buf));

		Object deSerializedObject = objectIn.readObject();

		rs.close();
		pstmt.close();

		System.out.println("Java object de-serialized from database. Object: "
				+ deSerializedObject + " Classname: "
				+ deSerializedObject.getClass().getName());
		return deSerializedObject;
	}

	/**
	 * Serialization and de-serialization of java object from mysql
	 *
	 * @throws ClassNotFoundException
	 * @throws SQLException
	 * @throws IOException
	 */
	public static void main(String args[]) throws ClassNotFoundException,
			SQLException, IOException {
		Connection connection = null;

		String driver = "com.mysql.jdbc.Driver";
		String url = "jdbc:mysql://localhost/javaserialization";
		String username = "root";
		String password = "admin";
		Class.forName(driver);
		connection = DriverManager.getConnection(url, username, password);

		// a sample java object to serialize
		Vector obj = new Vector();
		obj.add("java");
		obj.add("papers");

		// serializing java object to mysql database
		long serialized_id = serializeJavaObjectToDB(connection, obj);

		// de-serializing java object from mysql database
		Vector objFromDatabase = (Vector) deSerializeJavaObjectFromDB(
				connection, serialized_id);

		connection.close();
	}
}

Output of the above java program

Java object serialized to database. Object: 1
Java object de-serialized from database. Object: 1 Classname: java.util.Vector