Why Android?
Occasionally I take same time out from our regular routine and talk javapapers meta information and this is one such article. I have started writing more on Android and I will discuss about it now.
There is a mobile devices revolution happening around. In the recent Apple event where iPhone 5 was launched, CEO Tim Cook shared some statistics.
15% year-over-year growth for notebooks, versus 2% on the PC. That's six years of out-pacing the PC industry as a whole.
Last quarter, 17 million iPads were sold April – June. We sold more iPads than any PC manufacturer sold of their entire PC line.
Yes, we are in a post-PC world. So are we, most of our traffic comes from mobile devices these days!
This is absolutely shocking when you consider this is a product category that didn't even exist two and a half years ago.
We've recently crossed 700,000 apps in the store. 90% of those apps are downloaded every month! And, on average, customers use more than 100 apps.
Do you want more amazing numbers, recently Google mobile chief Andy Rubin announced,
Android has reached half billion activations.
1.3 million android devices added every day!
Unbelievable isn't it? If you are not noticing it then you are living in a different world. Yes, mobile devices are taking the world by storm. Acknowledge and embrace it. I get a feel that the divide between consumer computing devices and hardcore PCs are getting wider rapidly. The majority of consumer computing devices are Android and iOS devices in this order. As a software engineer we should join this party and I am already late. All you developers learn Android or IOS or both.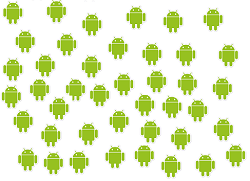 javapapers has outgrown itself and these days it is driven by a wonderful java community.

Core of javapapers will always remain as java and you will keep on getting loads of fantastic java stuff. Equally I will start writing on Android too. I choose every topic believing it will be a hit. But it doesn't happen like that,
making every user feel happy on all article is not practical
. Follow my Android tutorials and in weeks you will be able to build an Android app for sure.
Some articles I write in a hurry just complete in 30 minutes, but has turned out to be a huge hit and some has failed miserably even with days of effort. Every article is a movie production and release for me. I love the process and just keep writing. I am enjoying it and this journey is turning out to be good and beautiful. I just wanted to stop by a moment and say thank you. I am gearing up and this is just the beginning.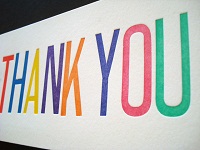 This Android tutorial was added on 21/09/2012.